FC BARCELONA MEMORIAL
"Now and forever, eternal"
A unique space intended to pay tribute to the fans, because they are a fundamental part of the great Barcelona family.
A few meters from the pitch and in a space full of symbolism, fans will be able to link forever their passion for the Club, for its colors and for all the moments experienced celebrating the successes that are part of Barça's history.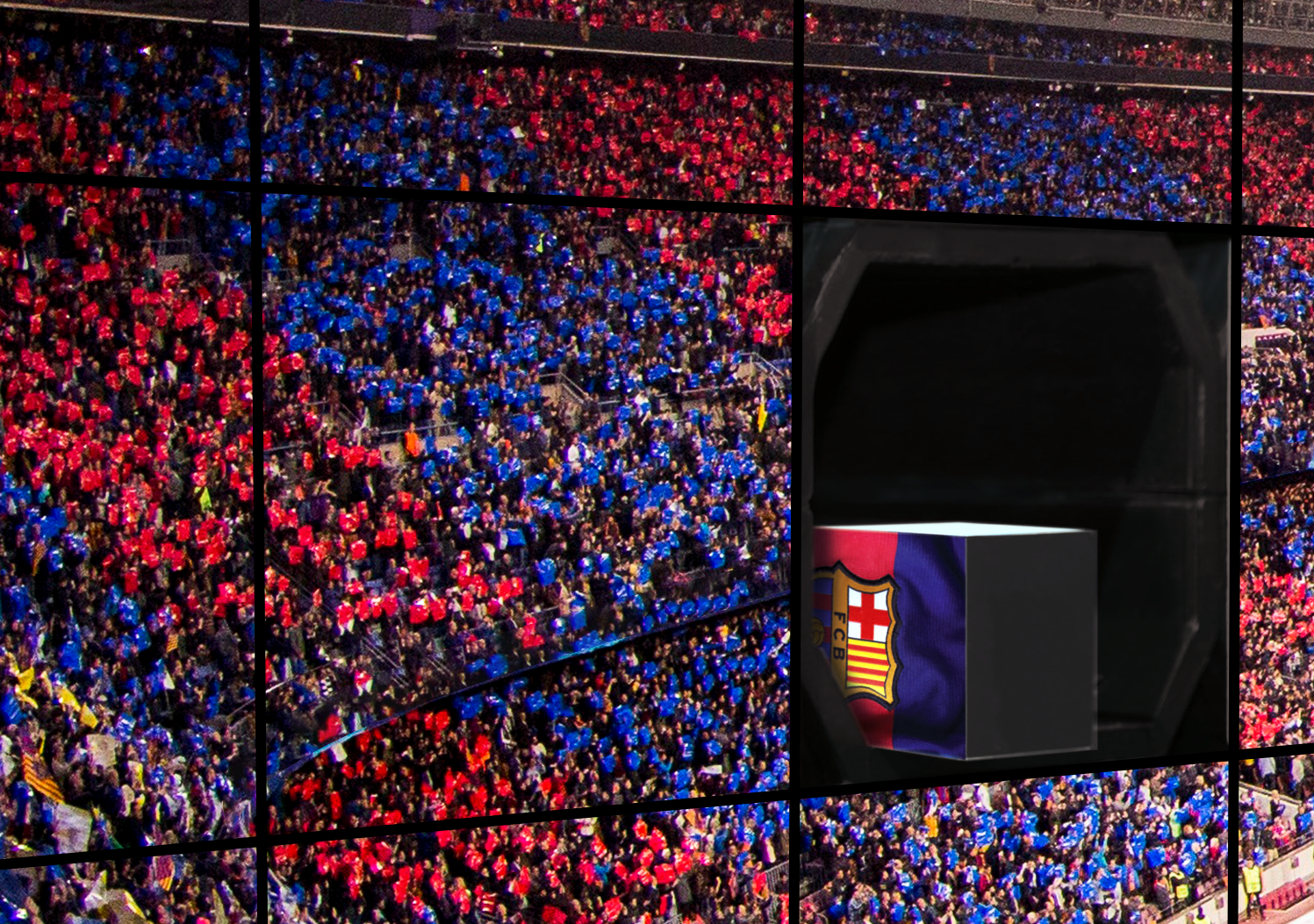 COLUMBARIS, ARA COMMUNITY AND COMMEMORATIVE PLAQUES
With a capacity for 26,600 columbariums, inside the SpotifyCamp Nou and in a privileged space, the funeral urns will be hidden behind large murals that will illustrate historical moments of the Club's almost 125 years of life. Unforgettable memories that are also part of the lives of all those who rest in each of the columbariums. There will also be space for the Ara Comunitaria, a common space that keeps the ashes of the deceased, and 180 m2 for placing commemorative plaques.
More information
FC Barcelona memorial
FC Barcelona memorial
LIVE IN THE PRESENT WITHOUT FORGETTING THE PAST, BUT ALWAYS LOOKING TOWARDS THE FUTURE